Inside J. Bertolet Volkswagen's Connected Retailing Revolution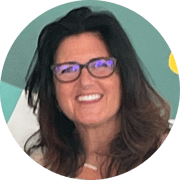 Fiona Santoianni
Senior Dealer Success Manager @ Upstart
In the ever-evolving automotive industry, adaptability and innovation are necessary for survival. The COVID-19 pandemic caused all dealerships to reevaluate their customer engagement and digital retail strategies, and for J. Bertolet Volkswagen in Orwigsburg, Pennsylvania, the challenge was clear: how would they provide a seamless and connected experience for customers during this unprecedented time?
The answer came in the form of a partnership with Upstart. I recently sat down with Andy Vigoda, Sales Specialist and Finance Manager at the dealership, to discuss their decision to partner with Upstart, and how our online and in-store solutions have transformed their dealership's operations.
Why Upstart Auto Retail?
The decision to embrace digital retail was born out of necessity – the pandemic demanded a new approach to customer service. While J. Bertolet Volkswagen initially partnered with a different digital retail provider, they quickly realized the tool lacked the customization and flexibility they required, like showcasing accessories or back-end tools offering GAP insurance and extended service contracts.
Andy came across a webinar one day showcasing Volkswagen's newest digital retail partner at the time, Upstart, and he knew he wanted to explore it further since the market was moving towards a more connected experience. The clincher for them was that Upstart provided everything they needed at an attractive price point.
What you see at home on your cell phone is the same thing you
see in-store, leading to 100% transparency.
Leading by example
The decision-making process at J. Bertolet Volkswagen started at the top, with individuals like Andy and John Bertolet, General Manager at the dealership, getting comfortable using the tool themselves. As managers, they lead by example by actively using Upstart Auto Retail day-to-day, making it easier to ensure adoption throughout the sales team.
Andy and John's leadership has enabled me to perform my job as their dealer success manager more effectively since everyone at the dealership, from sales to leadership, is talking the same language.
The results
Integrating Upstart Auto Retail's online and in-store experiences has been transformative for the dealership, adding a level of transparency they've never experienced: "What you see at home on your cell phone is the same thing you see in-store, leading to 100 percent transparency," Andy said. This level of consistency allows the dealership to cater to a wide range of customers, effectively displaying rates, down payments and sales prices.
Andy explained that J. Bertolet Volkswagen's motto is, "We sell to sell again," and Upstart Auto Retail has helped streamline that process. Customers no longer have to retrace their steps when transitioning from online to in-store interactions – the experience is consistent, regardless of age or experience level.
One key result of embracing Upstart's digital retail solution is higher quality leads. Approximately 30-40 percent of J. Bertolet Volkswagen's internet leads now convert into leads that walk into the store.
Additionally, the boost in F&I has been particularly impressive. With Upstart, the dealership can pull in factory incentives and rates or override them. This newfound flexibility empowers customers to choose protection plans and bundles according to their preferences. As a result, the dealership saw a staggering 400 percent increase in their first full month PVR1 because they can now offer 100 percent of eligible products to 100 percent of their customers.
Andy reflected on this achievement: "We were the #1 Volkswagen provider nationwide at one point. It was never the goal or plan, but Upstart enabled us to achieve this."
We were the #1 Volkswagen provider nationwide at one point. It was never the goal or plan, but Upstart enabled us to achieve this.
A model for the 'dealership of the future'
J. Bertolet's partnership with Upstart has not only equipped them to navigate the challenges of COVID-19, but has catapulted them to new heights in the automotive industry. Their commitment to transparency, flexibility and customer-centricity has been unwavering, making them a model for dealerships looking to thrive in the digital era and take advantage of the connected retailing revolution.
1. Source: J. Bertolet Volkswagen. May 2023.
To learn more about J. Bertolet Volkswagen's partnership with Upstart, read their case study.
About Upstart Auto Retail
Upstart Auto Retail is a leader in modern automotive retail solutions, providing the most seamless and flexible connected retailing platform for dealers to increase sales efficiency and customer satisfaction.
Visit us today at upstart.com/dealers or
reach out to dealers@upstart.com